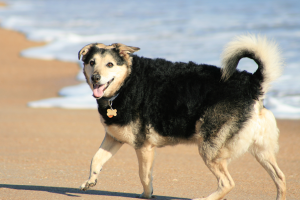 Because every pet and household is different, we understand that everyone's needs are not the same. Below are the services we provide on a regular basis, but if there is something else you need, please do not hesitate to ask. We will do all we can to accommodate your needs.
Mid-Day Potty Breaks: Great for young puppies, senior dogs, and pet parents working extra long days or caught in after hour meetings.
Mid-Day Dog Walks: Great for active dogs who need to burn a little extra energy!
Vacation Sitting: Our most popular service. Your family can go on vacation knowing your pets are safe at home with us! Cats are visited daily. Dogs that do not have a doggy door are visited a minimum of twice daily.
Overnights: Overnights are on a first come, first served basis as our ability to accommodate is limited! Your sitter will arrive at your home between 9-10 p.m. and leave around 6:00 a.m. the following morning.
Errands: We can pick up dry cleaning or extra pet food if needed!
Pet First Aid Classes: What every pet owner needs to know… This class will teach you the life saving skills needed to deal with emergencies with your 4-legged friends! Please call the office for class dates or visit www.PetTechAtlanta.com.